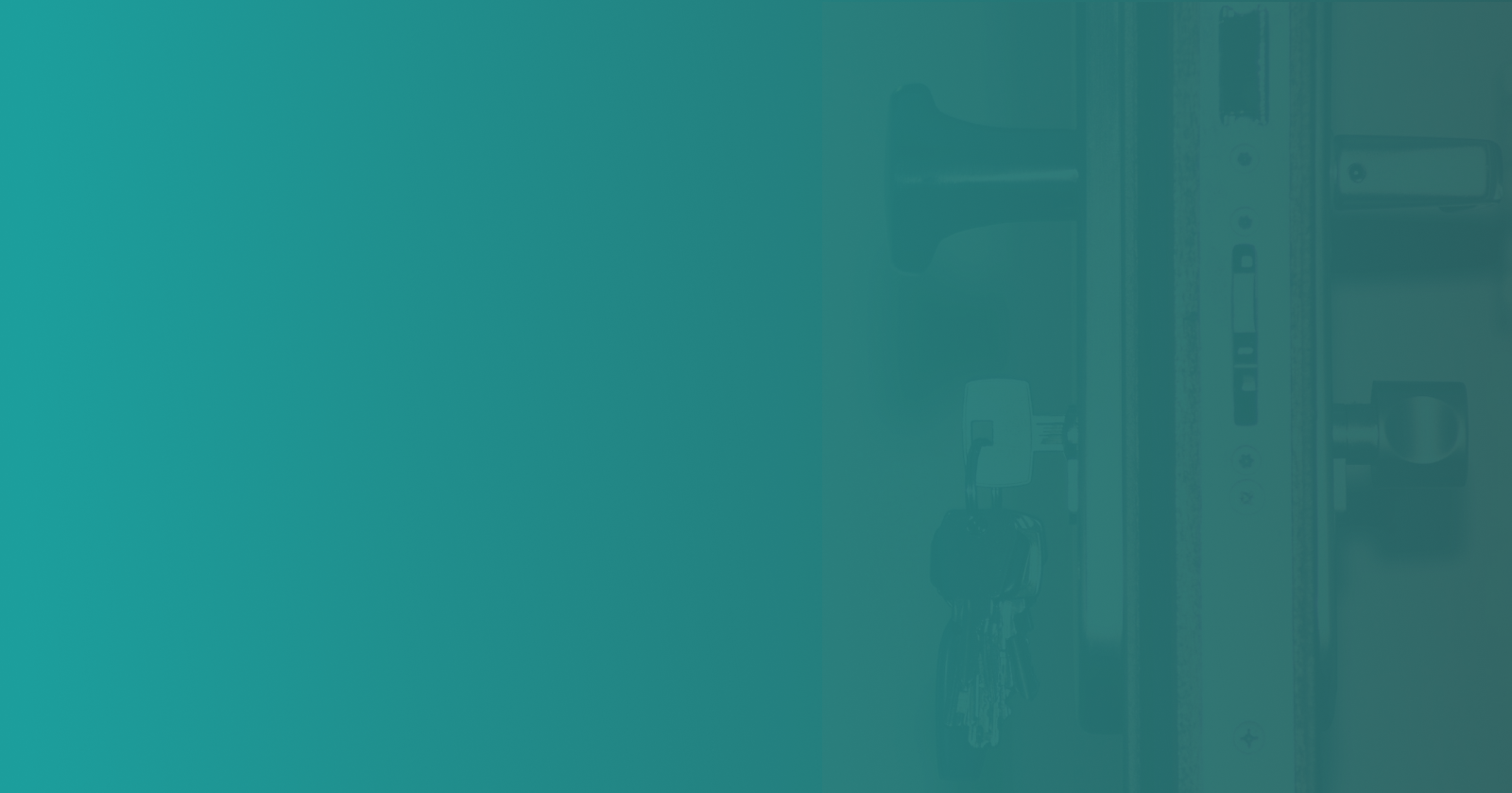 Lock Change London:
Reliable Locksmith Services in South West London
When looking for lock change London, Battersea Locksmith is always ready to help. Don't hesitate to call: 07440317925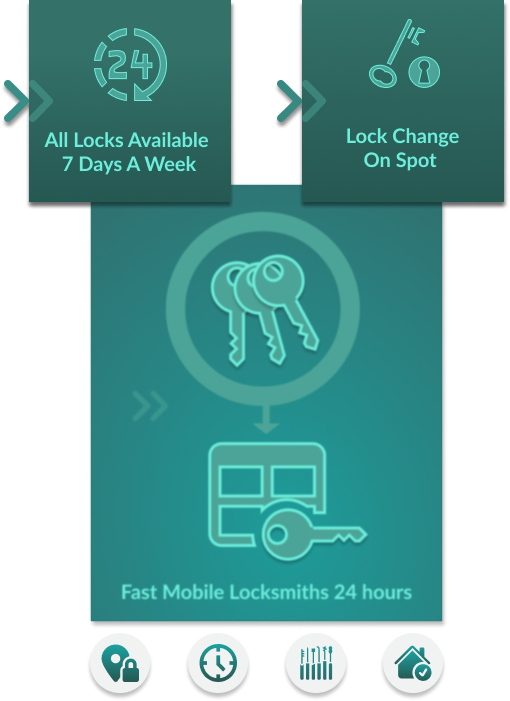 When looking for lock change London, Battersea Locksmith is always ready to help. Battersea Locksmith is your trusted local locksmith in South West London, offering a wide range of locksmith services for your door lock. Here we can include front door lock change, lock replacement, and emergency lock repairs of all types.
With our professional locksmith team, our London Locksmith is able to provide prompt and reliable solutions in Battersea for all your lock and security needs. So, whether it's a lock change for your front door, emergency lock repairs, or high-security lock replacements, we have the expertise and experience to get the job done efficiently and effectively. Call us for a local locksmith and peace of mind.
Lock Change London: Types of Locks
When looking to replace your locks, our emergency locksmith from Battersea Locksmith will manage to help with all locks. Trust our London Locksmith whenever you are looking for lock changes in London.
Moreover, we specialize in working with various types of door locks and security instruments. Therefore, when it comes to our lock change service, we can help with different security requirements. Some of the common types of locks our locksmiths can handle include:
Deadbolts
Anti Drill Locks
Anti Bump Locks
Cylinder locks
Mortise locks
Rim locks
Digital locks
Night Latches
UPVC door locks
Window locks
Mul-T-Lock
High-security locks
Battersea Locksmith Lock Brands
Our emergency company can help with all kinds of locksmith services and lock brands at any hour of day or night. So, get in touch and ask for what you need: from high-security lock replacements to back door replacements – our services will cover it. Call today and ask about the door locks we offer. Our locksmiths would be happy to serve you fast.
Of course, when it comes to the brands of the locks, some of the most common ones that are widely used and trusted in London by both residential and commercial properties are Yale, Chubb, Union, ERA, and Banham. These lock brands are quite popular in the Battersea area and are known for their durability, design, and high-security features.
Yale
Banham
Ultion
Ingersoll
Union
Assa Abloy
Chubb
Evva
ERA
Mul-T-Lock
Asec
Details about the lock brands
Yale
A widely popular brand when it comes to home security. It is known for its wide range of locks such as cylinder locks, deadbolts, and digital locks. Yale, it's a great brand when it comes to quality and innovative designs.
Banham
Popular with premium clients, Banham offers premium security locks at a higher cost. It is often installed in high-end residential and commercial properties. It offers advanced security features and a great design for any English house.
Ultion
Ultion is a popular brand mainly because of its high-security features and durability. Their locks are resistant to tampering and have advanced security features. Ultion is a popular choice for both residential and commercial properties. Moreover, Ultion locks are often used for doors, windows, and other access points because it enhanced security is required.
Ingersoll
Another popular option when it comes to commercial locks, Ingersoll is a great security brand. Renowned for its heavy-duty, high-security locks, it is often used in commercial properties and for high-value assets around Battersea.
Union
When we are speaking about Union, we are sure you are familiar with their mortice range. Union is mostly known for its mortise locks, commonly used in the Battersea area. It is a popular choice for residential properties because of its robustness and resistance to tampering.
Assa Abloy
This option is recognized for the wide range of high-quality locks available. Here we can include mortise locks or cylinder locks. There are known for their durability and high-security level.
Chubb
Offers quality and reliability, and they are commonly used in residential, commercial, and industrial settings. Chubb is well known for its high-security features and distinctive design. Their solid construction adds an additional layer of security to properties.
Assa Abloy
It's a quite popular lock known for its innovative locking solutions. Evva is a reputable and trusted lock brand in London that is known for its quality and offers advanced security features for residential and commercial properties.
ERA
Quite a popular option when it comes to its multipoint locks. It is commonly used in UPVC doors and it offers enhanced security for those seeking robust and reliable solutions.
Mul-T-Lock
It's a well-respected lock brand that has gained popularity in London. It has advanced security features, including patented key control and high-security cylinders, which provide superior protection against unauthorized access. Mul-T-Lock is popular in London is its versatility. Mul-T-Lock offers a wide range of lock types and sizes, allowing customers to choose the right lock that fits their specific security needs.
Asec
This brand is on the affordable side of the locks but it is still a reliable choice. It includes cylinder locks, mortise locks, and rim locks. It's a suitable choice for both residential and commercial properties.
These are the most common lock brands trusted by all security experts in London. Their reliability and effectiveness in providing secure lock solutions made us use them on a daily basis for all our customers. We believe in quality services and whenever you call us, we will offer the best options for your house. Also, we are only using original and brand-new parts when replacing locks.
Emergency Locksmith In London
Need a reliable emergency locksmith in London, specifically in Battersea? Trust us to quickly and efficiently handle all your lock and key emergencies. We'll make sure your security is top, for your peace of mind. Moreover, we are operating 24 hours, 7 days a week. So, our locksmiths are also available on weekends and Bank Holidays. Therefore, don't hesitate to use our number anytime.
When your lock is broken and needs repair or replacing, Battersea Locksmith will provide efficient locksmith services in the local area and around South West London. Our technicians will install, repair, and replace all types of locking and security equipment in commercial and residential buildings.
For more information related to our locksmiths and lock replacement services in London please phone us at 07440317925. We will open your door and help replace your lock even when you lost your keys.
House Lock Replacement London
Are you looking for a fast lock replacement for your house at a strange hour? We are sure nobody wants to be caught in the cold and dark. House security is not a thing you should be postponing. For example, if your lock breaks happen in the middle of the night, you should be able to have it replaced at any hour. Don't expose your house until tomorrow – you never know what can happen during the night if your house is not fully secure.
We offer prompt emergency locksmith assistance to ensure your safety and security, so you won't regret it later.
Fast Locksmiths For any Lock Change London
Whenever you need fast locksmiths for any lock change, our mobile team is ready to be dispatched. Get the best locksmiths at your location to secure or upgrade your security at any hour.
Contact us whenever you need help. After you share your contact information with us, we'll be there in just 15 – 30 minutes.
As a reputable locksmith firm in London, we take pride in our efficient service and transparent pricing. We will be there to help with damage assessment after a break-in, door locks repairs, or lock installations at your home. So, whether it's lock replacement or lockouts in the Battersea London area, you can count on us to be there for you.
Professional Locksmith Lock Change Service
Do you need an expert to replace your locks? We offer approved security services in England with excellent quality locks.
Our professional locksmith lock change service is designed to provide you with reliable and efficient solutions for all your lock replacement needs. Our top-notch lock change services are tailored to meet your specific requirements.
So, whether you need to replace a front door lock, upgrade to high-security locks, or replace locks on windows, or UPVC doors, we have the expertise and tools to get the job done with precision and professionalism. More than that, our prompt response, transparent pricing, and commitment to customer satisfaction make us your trusted choice for professional lock change services in London.
Front Door Lock Replacement and All Others Door Types
Front door lock replacement is an essential security measure to safeguard your home and loved ones. Of course, we can help with patio door locks or back door locks as well, but the front door has the main importance for any house.
As you already know, the main entry point to your property is the front door lock. This plays a crucial role in protecting your home from unauthorized access.
We are able to offer the best solution on the market when it comes to front door lock replacement. Our services are designed to provide you with the best solutions for upgrading the security of your front door.
So, our expert team of locksmiths can assess your current front door lock and recommend suitable replacement options. They will proceed with recommendations based on your specific needs and budget. Because we work with a wide range of front door locks, including deadbolts, cylinder locks, mortise locks, and high-security locks, from trusted brands, you will have many options to decide what's better for you.
Call us for any emergency service: from removing the old lock to installing the new one, we pay attention to detail and ensure that the lock is properly aligned, functioning smoothly, and providing maximum security. With our front door lock replacement service, you can have peace of mind knowing that your home is well-protected against potential security threats.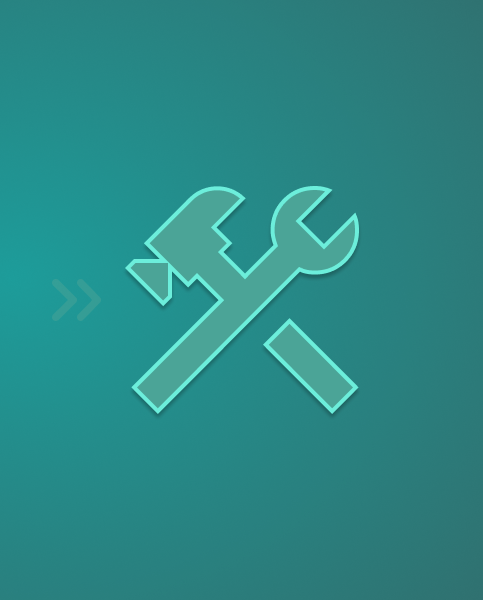 Why Opt for Our Lock Change Services?
When it comes to lock change services in London, Battersea Locksmith should be your trusted choice. Battersea Locksmith will help with fast service when it comes to changing locks. 24 hours a day and 7 days a week we have a wide choice of locks available.
Therefore, when you need to get your locks changed, we will get there and replace your locks fast. Here's why you need to choose us:
Professional Services 24 hours:
Our team of experienced London locksmiths is well-trained in handling all types of lock changes and locksmith services. Moreover, we follow industry best practices to ensure we offer the highest level of professionalism in our work for all our clients. Get your house locks changed by a professional security expert. Our London locksmith will get there fast.
Prompt Response:
We will get to your address in Battersea and South West London in around 15 – 30 minutes. We understand that lock issues can be urgent, especially when you lost the key to a locked door. This is why we offer 24-hour emergency locksmith services for your business or residential property. Our team is available round-the-clock to respond to all your lock change needs, replacing your old lock with a new door lock on the spot. We strive to reach your location within 30 minutes of your call. Our London locksmith is always fully equipped with all types of locks. Therefore, we will definitely be able to help you out one way or another.
Best Quality Workmanship:
Battersea Locksmith provides high-quality lock change solutions for your home security that are designed to last. Therefore, we will use top-quality locks and materials from approved lock brands to ensure durability and security. Call us and you will get the peace of mind you need when changing your house's front door lock. Battersea Locksmith offers 24-hour quality workmanship for both commercial and residential services.
Competitive Prices:
Our lock change services are competitively priced, offering you great value for money. We provide upfront and transparent pricing, with no hidden costs or surprises at the billing. Get a new lock at a fair price for the Battersea area with our highly trained locksmiths. Whenever you need a door lock upgrade we will be there to offer options and advice.
Trustworthiness In our Emergency Service:
Of course, we are a local locksmith business with a solid reputation for providing trustworthy services. Therefore, our customer reviews and testimonials speak for ourselves. Our commitment to customer satisfaction is something that makes our locksmith service one of the best locksmith services in Battersea. Whenever you need a local locksmith for your house, office, or business, give us a call and we will help with a new lock really fast.

Change Door Locks on Your New House
Changing door locks on your new house is a crucial step in ensuring security and peace of mind for you and your family. When you move into a new home, it's important to take control of who has access to your property by replacing the existing door locks.
Our professional locksmiths are skilled in providing door lock change services for new homeowners or new tenants. Get in touch and have a chat about your doors and security needs with our locksmiths. They will know exactly how to help you further.
What we can do for you
We can assess the current state of your door locks at your new location and we can recommend suitable replacement options. Moreover, we will try to meet all your security needs and requirements.
So, whether you prefer basic locks, traditional locks, code locks, smart locks, or high-security locks, we offer a wide range of options from trusted brands to choose from. Get a high-security lock installed on your front door in about 30 minutes. Yes, we are able to come at a short notice.
Our services
Our locksmiths use industry best practices to remove the old locks and install new ones, ensuring that they are properly aligned, functioning smoothly, and providing optimal security.
Changing door locks on your new house gives you peace of mind knowing that you have exclusive control over who can access your property, enhancing the security of your home and protecting your loved ones and belongings.
Should I change my locks or re-key the lock?
Of course, the service required depends on your security needs. If you have concerns about the security of your new home or you are worried that others may have access to your keys, re-keying the locks is a practical solution.
Additionally, if the lock on your door has been damaged, it's important to consider changing the locks to ensure proper security. Our professional locksmiths can assess the condition of your locks and provide expert re-keying or lock replacement services to meet your specific needs. Get a lock change London fast with Battersea Locksmith.
Your security and peace of mind are our top priority, and we can help you take appropriate measures to ensure that your home is protected.
Frequently Asked Questions – Lock Change London
Q: How long does it take to change a lock?
A: The time it takes to change a lock depends on the type of lock and the complexity of the job. In general, a simple lock change can be done within 30 minutes, while more complex lock replacements may take longer. We aim to have all services completed on the same day.
Q: How much does it cost to change a lock?
A: Obviously, this question can't come with a simple answer, for the simple fact that there are too many options. The cost of a lock change varies depending on the type of lock, the brand, and the complexity of the job. At Battersea Locksmith, we provide competitive and transparent pricing for our lock change services. The cost of lock change London services can vary depending on the type of locks being replaced, the complexity of the job, and other factors such as the lock brand, security level, and additional services required. Contact us for a free approximative quote and to discuss your specific needs.
Q: How often should I change my locks?
A: If you've just moved into a new house, misplaced your keys, or had a security incident, it is advised that you update your locks. In order to guarantee the security of your home, it's also a good idea to think about lock replacement if your locks are old or broken.
Q: What types of locks can you replace?
A: We provide a comprehensive range of lock replacement services, including but not limited to high-security locks, commercial locks, office locks, window locks, front door locks, and UPVC door locks. To accommodate your unique demands, our staff of certified locksmiths is prepared to deal with a variety of lock types and brands.
Q: How long does it take to change locks?
A: The difficulty of the task and the kind of locks being replaced will affect how long it takes to change locks. Our locksmiths can often change a lock in between 30 and 60 minutes. But, more difficult lock installations or replacements could take longer.
Q: Can I replace my own locks?
A: It is possible to replace locks by yourself, but it is not advised unless you are a skilled locksmith. Locks are a critical part of the security of your home or place of business, and faulty installation or replacement can reduce their efficacy. To guarantee the task is done properly and to prevent any security problems, it is advisable to depend on a professional locksmith.
Q: Do you offer emergency lock change services?
A: Indeed, we provide emergency lock-changing services in London around-the-clock. We know that lock crises may occur at any time, thus we are accessible 24/7 to help you. Our team of emergency locksmiths will arrive quickly whether you need a lock replacement in the middle of the night or on the weekend to assure your security.
Call Us Now. Battersea Locksmith Is Available